Managing a project is never easy.

As a matter of fact, project management has become even more challenging these days, what with a global pandemic forcing companies and organizations to set up remote work for their people.
Thankfully, project managers now have plenty of tools to rely on when doing their job, including Simple Sheets, which include more than a dozen pre-built spreadsheets for managing projects, budgets and deadlines.
Holding remote team meetings, for example, now go more smoothly with the help of superb video conferencing tools.
They also have free, downloadable Excel project management templates at their disposal, to make remote project management easy:
Page Status Report Template
With the Page Status Report Template, you can communicate better not only with the members of your team but also with your project's stakeholders. Your presentations you can create using this template will also be more impactful.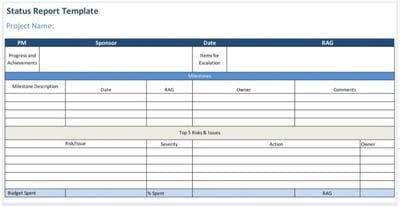 Excel Project Budget Templates
Creating detailed costs and allocating funds for every single task and phase of your project is more manageable with Excel Project Budget Templates.
Versatile and flexible, these templates allow you to predict and manage the spending of your project well, regardless of its scale and niche.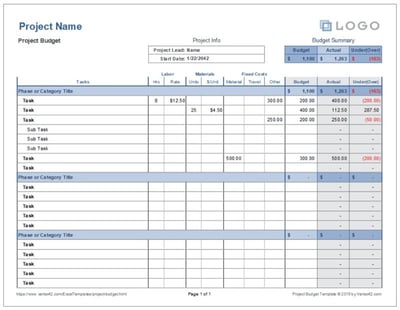 Earned Value Management Template
Your project has a budget, and you need to see how it's doing given the allocated funds for it.
With the Earned Value Management Template, you can easily see and compare your actual expenses against your budget. You'll be able to address any budget issues right away and evaluate the rate of progress of the project.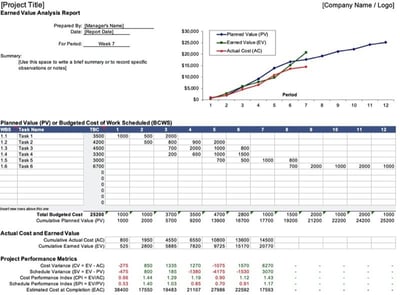 Gantt Chart Project Template
If you want a more straightforward way of assigning and tracking tasks, the Gantt Chart Project Template (downloads xlsx file) is right up your alley.
A Gantt Chart is perhaps the best at efficiently visualizing all tasks of your project over time. You can, for example, create a cascading horizontal bar chart, with all categories sorted, without any fuss.
Use this template to plan tasks and projects with your team and see your project going more smoothly than ever.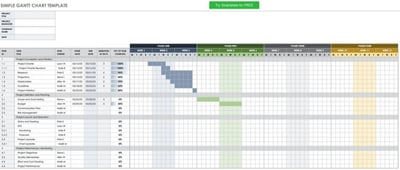 Group Project Task List
One template that's a perfect tool for organizing team projects and overseeing them is the Group Project Task List.

Using this template will have you designating tasks, creating task hierarchies, working together on certain tasks, and scheduling deadlines with the greatest of ease.
The templates listed above are just the tip of the iceberg when it comes to project management templates, but they're a good enough place to start. Give them a try now, and find out for yourself how efficient you can get with these useful tools.